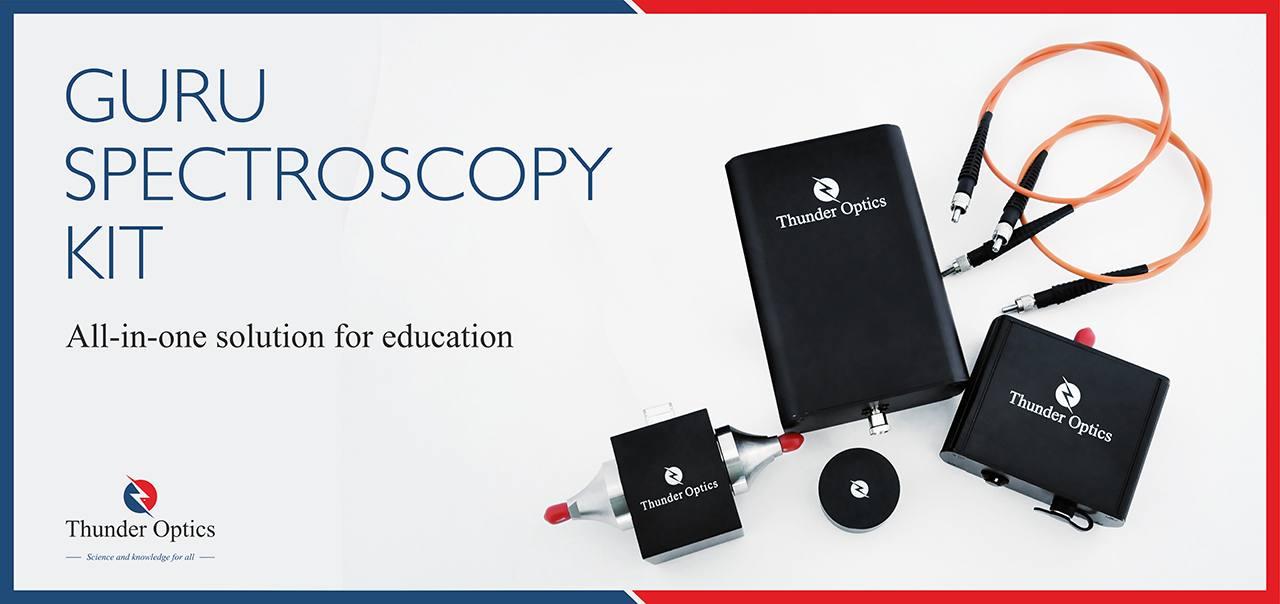 Guru Spectroscopy Kit includes:
All items are packed in a convenient modern zip case that can be stored and carried around safely.
Spectragryph software – The software allows users to control the spectrometer for data acquisition. This includes their ability to acquire emission spectra and determine optimal wavelengths for kinetic experiments.

Top Features
Wavelength range over 480nm with a resolution of less than 0.5nm at 550nm.
USB 2.0.
100 µm slit and 1000 l/mm grating.
All parts have SMA connectors.
Each item of the pack can be used separately for a range of experimental needs.
Made with black anodized aluminum.
US / EU plug.
Top Applications
Analyze emitted light from any light source (Vis-NIR).
Absorbance and Transmittance.
Fluorescence (you will need LED or lasers that are not included).
Measure Absorbance and Densities.