Thunder Optics is a French start-up based in Montpellier, the centre of business and innovation in the country. The company was founded in 2017 and incorporated in 2020. It designs and develops spectroscopy-based instruments for measurement and analysis.
Thunder Optics – Delivering Accessible and Affordable Spectrometers for Enthusiasts and Academics Alike
Despite being a young company, Thunder Optics has managed to carve a niche for itself for its high-quality products. It grabbed the public's attention with its high-quality, budget-friendly spectrometers and has only grown since.The company's products are sold in over 63countries. Some of its most prestigious clients include NASA, Cambridge University, and Yale University.
Research and innovation lieat the heart of Thunder Optics. The company offers consulting to research laboratories and manufacturers who call on its expertise in spectroscopy and advise them on the best way to adapt Thunder Optics products to get the most out of them. Thunder Optics can also develop tailored solutions and applications that meet the specific needs of your business.
I am glad to offer my 25 years of experience in experimental physics and the best prices on the market. 
THE FOUNDER OF THUNDER OPTICS
Tracing Thunder Optics' History
Thunder Optics was founded by Dr. Amayas Toufik Mostefaoui. He holds a PhD in Experimental Astrophysics from Rennes.
A curious individual at heart, Dr.Amayas was always passionate about learning and discovering more about the Universe. He hailed from a modest family and his father, a school director, could not afford to buy the astronomical telescope that the young Amayas dreamed of. It didn't discourage him, though.
Instead, he sought his brother's help and set about to build his own telescope. He was only 9 years old at the time and hasn't stopped since. An inventor and builder, Dr.Amayas continued building scientific instruments, until he finally created Thunder Optics.
Dr.Amayas has over 25 years of experience in experimental physics. Before Thunder Optics, he worked in major universities and research centers from all around the world.
These include Cornell (NY, USA), Berkeley (CA, USA), Université de Rennes 1(France), Athens University (GA, USA), Chemnitz University of Technology (Germany), University of Milan (Italy), Synchrotron SOLEIL (Paris, France).
He also worked as a research professor at The University of Bejaia (Kabylie – North Africa) where he designed his first low-cost spectrometer for the Chemistry Graduate Program.
When he returned to his home country, Dr. Amayas set his mind to developing low-price spectrometers on a much larger scale. The spectrometer he had designed in North Africa was just the beginning. Subsequent models offered better performance while still being inexpensive.
It was a basic but innovative idea that focused on the optimization of necessary optics and electronics to deliver an optimally-functioning spectrometer with no compromise on the quality.
The Inception of Thunder Optics
Once Dr. Amayas had successfully developed a functional low-priced spectrometer for commercial use, Thunder Optics was born. The start-up was launched in January 2017. At the time, the company offered two products:
A USB Mini Spectrometer
A Basic Raman Probe
Since then, Thunder Optics has gone onto manufacture and sell low-priced scientific instruments to companies and researchers all around the world.
Dr. Amayas' vision, his experience, and passion for "Science and Knowledge for All" has been a driving force for the company. Under his leadership, Thunder Optics aims to make scientific instruments available to all those who have a passion for science and new discoveries.
Learn how can you get Scientific Support that advances your work or study.
The Invention of the SMA Spectrometer
In 2018, Thunder Optics proposed the SMA Spectrometer, which was 120 times more sensitive and significantly more efficient than its original model.  It was made available to the market at a highly affordable price, making it one of the most cost-efficient spectrometers at that price range.
Thunder Optics has also collaborated with Dr. Friendrich Menges, another individual who shared the company's vision of innovation that benefits one and all. As part of the collaboration, Menges was able to adapt Spectragryhp software so that it could be used in tandem with Thunder Optics'products. From basic to more sophisticated models, the software is utilized for all our spectrometers.
The Invention of the Low-Priced Raman Spectrometer
The low-priced Raman Spectrometer was proposed in 2018. It has since been hailed for its price-efficiency and quality by academics and amateurs alike.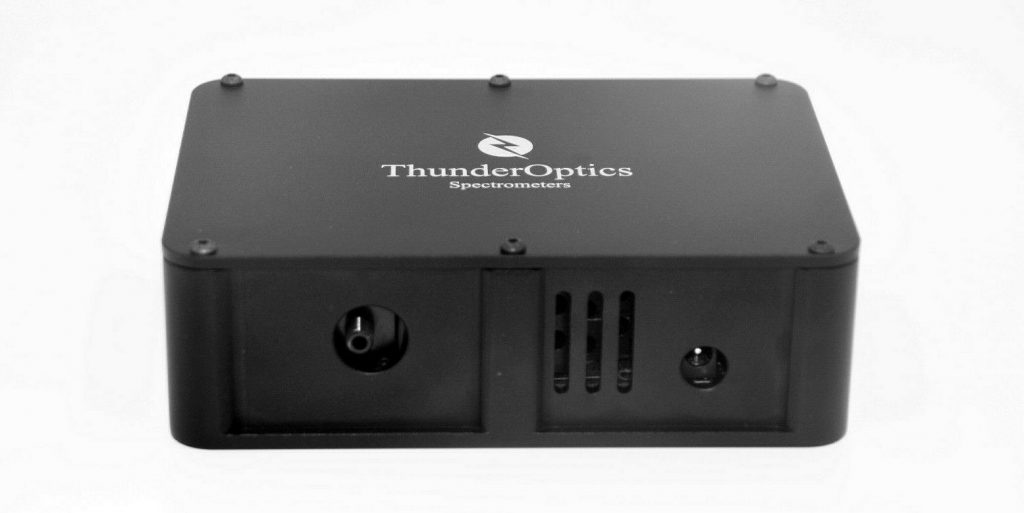 Collaboration with NASA
Thunder Optics' biggest claim to fame is its collaboration with NASA. In 2019, the company received an order from NASA-Goddard Space Flight Center for a high-performance Raman Probe. It went onto release the high-performance Ahmad-0 Raman Spectrometer that same year. The product exceeded all expectations, and it was quickly followed by the Gurzil Raman Microscope.
The Gurzil Raman Microscope was designed for daily Raman spectroscopy, as well as more complex tasks. It utilizes a high-performance optics system and can be used for a variety of applications.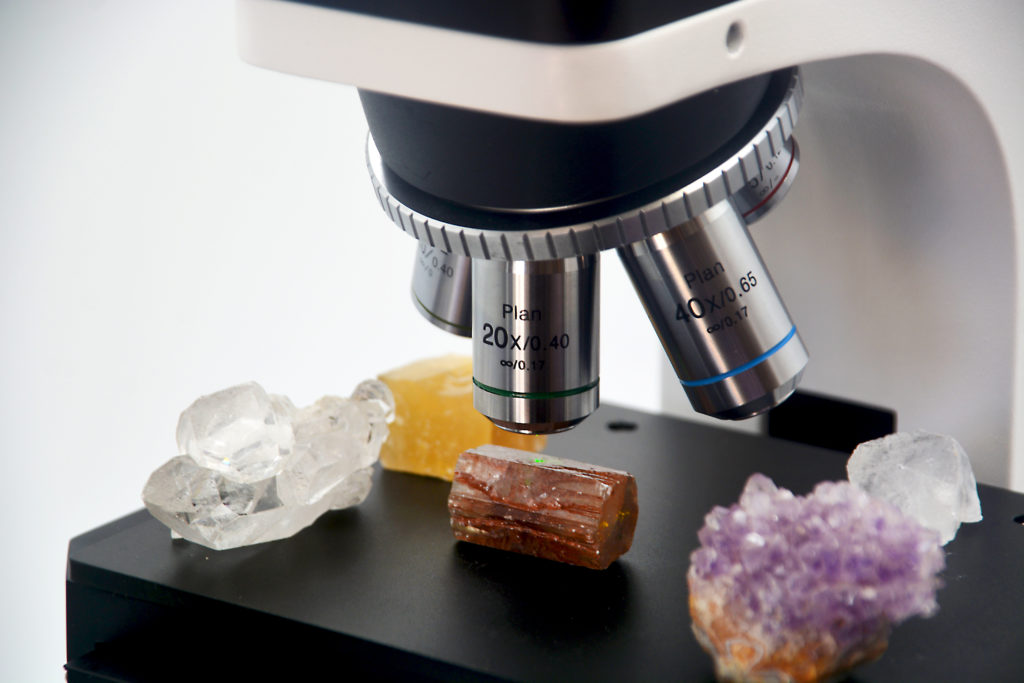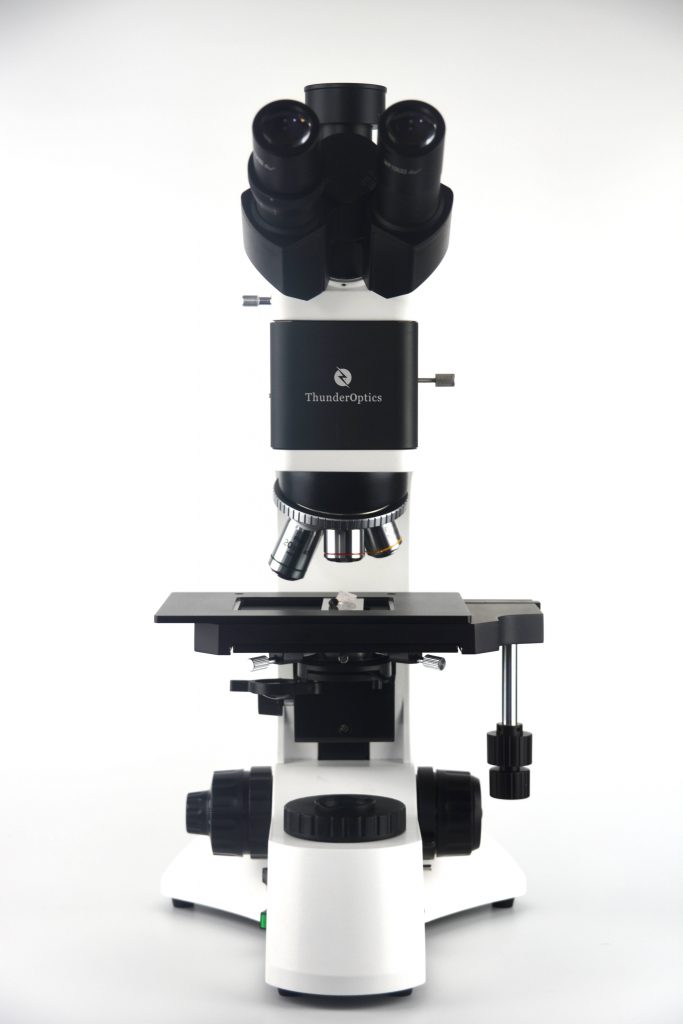 What's Next for Thunder Optics?
2020 was a difficult year for nearly everyone. However, for Thunder Optics it turned out to be highly eventful. The company witnessed significant growth and was able to expand its operations. It received investments from local and global investors and was able to grow its team to invite new ideas and plans and is set to pave the way for continued success.