The SMA-E Spectrometer is an advanced model of Thunder Optics's most popular SMA Spectrometer which is perfectly adapted to the experimental needs of students and hobbyists.
It includes the following enhancements:
Extended wavelength range between 350 and 920nm.
Resolution of less than 1.5 at 550nm.
Better sensitivity in UV and NIR.
Metallic high-quality slit.
Learn more from our brochure: SMA_Thunder Optics Brochure.pdf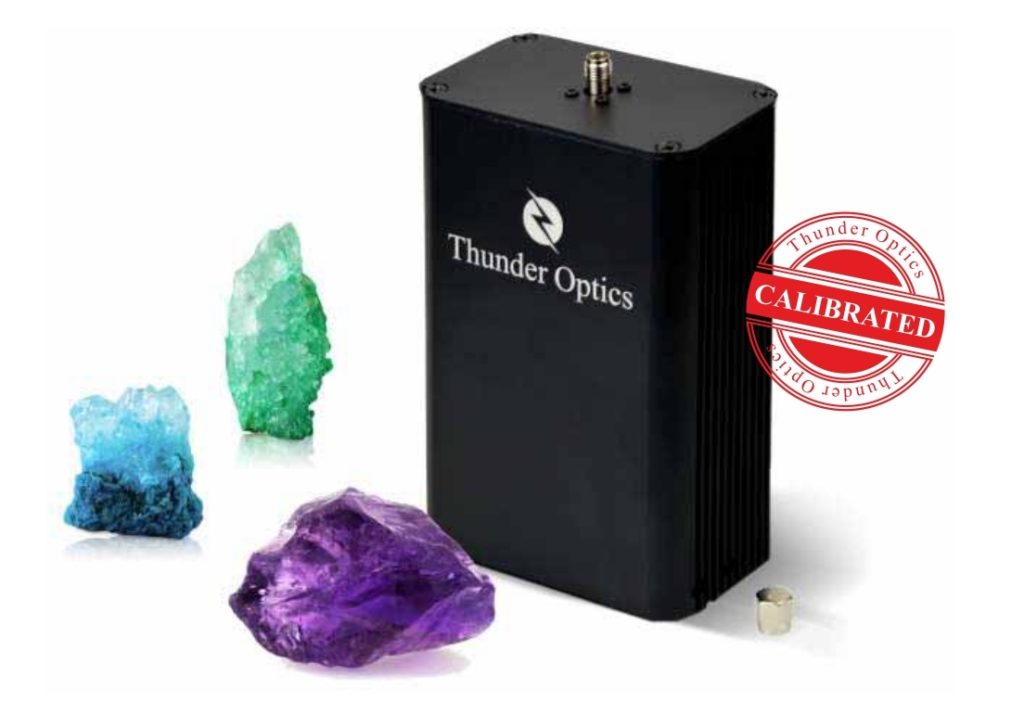 Read how other users use this product for the gemology application here. 
---

Dear customer! The spectrometer gives correct measurements ONLY if the calibration file will be uploaded into Spectragryph software. The calibration file will be provided by Thunder Optics via email along your item will be shipped to you.